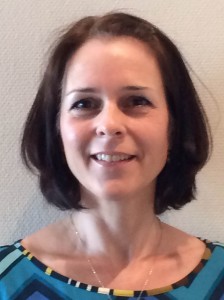 Emma Mocrei BSc. (Hons) OT,
Senior Specialist Paediatric Occupational Therapist
I qualified in 1997 with a BSc. (Hons) degree in Occupational Therapy from Canterbury Christchurch University.  I have been a practising Occupational Therapist for 17 years and have 14 years experience working with children and families.  I spent two years living in Romania setting up and managing a therapy centre in a Romanian orphanage.  This included recruiting and training local staff to continue sustainable therapy services in the local community, and assisting with children and young people transitioning into small group homes within the local community. I have extensive paediatric experience which includes work with children with Autistic Spectrum Disorder (ASD), Developmental Co-ordination Difficulties (DCD ) and Sensory Processing Disorder (SPD).  I have been a private practitioner (part-time and full time) for the past five years, and also have many years experience working for the NHS in London, the South East and Kent.
Post-Graduate Training includes: I have completed Levels 1, 2, 3 and 4 of Sensory Integration Training (including written Masters assignments) accredited with Ulster University via the Sensory Integration Network.  I am an Advanced Practitioner in Sensory Integration Therapy. I am Sensory Integration and Praxis Testing (SIPT) registered.
Other post-graduate training includes: ASD: Is It Sensory or Behaviour? (one weeks course), Neurosciences workshops, Part One of Sensory Attachment Integration (one week course plus a day follow up in 2012).  I have completed the Handwriting Without Tears Training (Jan Olsen) and have attended the SOS training on feeding issues run by the Sensory Integration Network in June 2014. My other experiences include orthopaedics, general medical hospital based work and mental health.  I spent five years working in London after qualifying and have both hospital based and community experience in both mental health and general medical/rehabilitation of care of the elderly. I am trained in the Therapeutic Listening Programme (Listening with the Whole Body).  I have two young boys and love yoga, and travel and have visited and worked in a variety of different countries.
I received a Parents Appreciation Award in 2013 from the East Sussex Parent and Carers' Council (ESPaCC) "Emma is highly efficient, good at her job, and has a broad knowledge base that shows depth to her work… thank you"
I am fully insured and CRB checked.  I am a member of The Sensory Integration Network and registered with the Health Professions Council.